ND SHAPE Fall State Conference
September 23, 2018, 3:30-6:30 Brian Devore Pre Conference (registration a 3:15)
September 24, 2018, Registration starts 7:00 am
Simle Middle School
Bismarck, ND
Conference Hotel–Ramada Bismarck
1400 East Interchange Ave Bismarck, North Dakota 58501
701-258-7000
Ready for some spectacular professional development?  Be sure to let your administration know you need a sub on September 24, 2018, so you can attend the 2018 ND SHAPE State Conference!
To access registration fees, please open the paper registration form here.
For schools wishing to register and pay for your teachers, please print the above form, and mail to the address listed, or bring to the conference with payment.  Please email ndshape@gmail.com to let us know who and how many to provide an accurate lunch count for Monday.
ND SHAPE Short Program-Conference Schedule at a Glance
2018 State ND SHAPE Conference Program-Session descriptions
Credit will be available!!  
NDSHAPE Conference/Book Study Credit Requirements:
Due to the conference being one day with additional three hour pre-conference, we needed more hours to offer a credit. NDSHAPE will meet the hours through adding on four 1.5 hours of  online zoom meetings to discuss conference takeaways and a Leadership textbook.
NDSU Credit Cost: $75
To sign up for credit, click here!!
Each participant will:
·         Attend NDSHAPE Conference Sept. 24th 8:00am-4:00pm (attendance at pre-conference highly encouraged but not required
·         Purchase and read class text. John Wooden and Steve Jamison Coach Wooden's Leadership Game Plan For Success 12 lessons for Extraordinary Performance and Personal Excellence, 2009 McGraw Hill, ISBN: 978-0-07-162614-9
·         Attend and participate in four 1.5hour zoom meetings.
·         Zoom Meeting Dates include: Sept 26th, Oct 1st, Oct 3rd, Oct 8th. 8:30-10PM
·         Create a brief plan of implementation focusing on specific strategies learned from book and conference.
·         Share out plan at fourth zoom meeting.
·         Share a mini-lesson with other staff members from their implementation plan.
To register for conference, please scroll to bottom of page.
Keynote Speakers: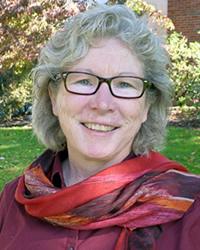 A graduate from Ohio State University with a PhD in 1991, is currently a professor in the College of Education at the University of Massachusetts Amherst. Her research and scholarly interest for over 25 years has been on the teaching and learning of sport related games through a games-centered approach grounded in constructivist learning. She has coauthored several books and articles and has co-edited two books with colleague Joy Butler from the University of British Columbia. Linda has been a speaker and presenter all over the world.
She has also received several honors and awards for her work in this area. In addition to the Keynote address, Dr. Griffin will also be presenting a session titled: "Teaching Invasion Games Using a Tactical Games Approach".

One of few to be named Physical Education Teacher of the Year at the elementary and middle school levels and 2014 SHAPE America Southern District Elementary PE TOY, Coach Devore is ready to bring his engaging presentations to you!  Brian's active and hands on learning approach for teachers has been a favorite part of his sessions.  In addition to fast paced and all-inclusive lead up games, he incorporates standards, learning outcomes, and assessments into his presentations.  His methods for delivering instruction make Brian's sessions easily adaptable for K-12 teachers!  His work has been shared at many events including multiple local, state, district, and national conventions across 15 states!
Coach Devore has most recently been awarded with the OPEN PE Curriculum's Trainer of the Year award during SHAPE America's National Convention.  He will be presenting a 3 hour Pre-Conference on Sunday, highlighting the OPEN PE Curriculum activities, and on Monday he will be presenting "Tech Tips for Health and Physical Education", and "Fast Fitness First". 
We look forward to seeing you at Simle Middle School in Bismarck for this knowledge filled professional development opportunity!
We have a great conference planned for you to get fired up for the new school year!  We are  partnering this year with the Bismarck Public Schools to bring you one full day of great sessions, along with an opportunity for graduate credit.
Registration now open!  If you or your school will be paying by check, please use this form: 2018 ND SHAPE Fall Conference Registration
If using credit card, please us form below.  After filling out form, you will need to submit, then you will be taken to the paypal button to make your payment.  Your registration is not complete until you have completed payment.